When my son turned 5 I got him a minibike. I've always had a love for bikes, so he needed one also. It was extremely interesting to watch him instruct and teach him how to ride. The best thing about his new bike was the fun I had when I began riding it around. This thing was extremely enjoyable to ride. It was amazing to clown around with this particular small bike after stepping away from my CR250. Nicely when he was around 8 he outgrew his small 50cc dirtbike and he needed something larger. He kept telling me he needed a Thumpstar pit bike. Well I needed to buy two of these because I 'd so much fun riding his bike and he "needed it back". I'd like to let you know why I love the pit bike.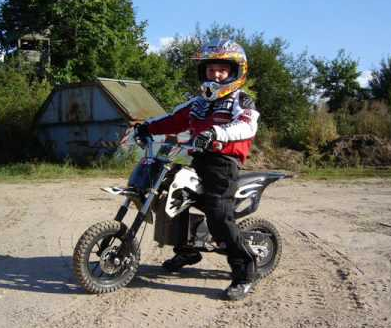 Pit bikes are becoming more and more popular during the previous couple of years. The most important reason why is since they're really so enjoyable to ride. In the end, since I am in my thirties I do not enjoy attempting enormous 60 foot triple jumps. It did not hurt so much when I crashed once I was younger, but I am scared I Will break a hip or something. I do not need to worry about this, while I ride my Thumpstar pit bike. I am able to shred as tough as I need with no concern with a visit to the hospital with this matter. I am going in a slower rate and never bound as high as when riding my full size CR250 after I fall off at rate. The Thumpstar pit bike can be considerably lighter and more easy to flick across the corners making me feel just like a professional AMA racer.
pit bike is for how little it seems very quick and it handles like a dream. In the spec sheet for the bike the most truly effective rate is 55 miles per hour. Not bad for this kind of 125cc bike that is little.